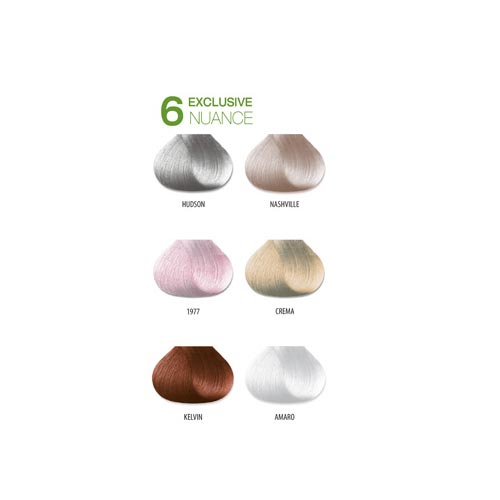 CHARME & BEAUTY
❤️


SWEET NATURAL LIFE: TUNER COLOR
Hair Color
---
---
perfects, illuminates and emphasizes without color overload
Is the novelty that emphasizes the basic color: exclusive 6 nuance tonalizzanti inspired Instagram photo filters. Is a useful tool to hairdressers to perfect the work of coloring. It acts just like a color filter, which overlap and integrate the basic color as the camera filters. Depending on the application, different coloration toning action on nuance, adaptable to the desired result.
In particular, SWEET NATURAL LIFE TUNER COLOR allows:
- NEUTRALIZE the color, cooling the hottest hues or accentuandoli depending on the colour combination;
- REFINE, correcting the fusion between two or more colors;
- LIGHT, giving shine to hair reflections;
- HARMONIZE, reducing the distance between two colors;
- EMPHASIZEbasic reflexes more intense colouring, overlapping the same shade.
shades: HUDSON-NASHVILLE-1977-cream-KELVIN-bitter.
directions for use: dilution 1:1 with oxygen at 10 or 20 volumes depending on the result you want (more or less intense). Applies both to wet hair or dry; in the second case obviously aims to achieve something more lively and obvious. For its formulation, this product is not suitable for gray coverage, because in these cases may generate unwanted reflections. Does not require the use of a barrier cream and shades can be applied from a 4 to a 10-11 tone, tone natural colorations and not.
packaging: 100 ml tube.
---
Rate this product:
34 click
Viewed 36026 times
+3903311706328
Download PDF
Products for hairdressers